Life Is Energy, Energy Is Life.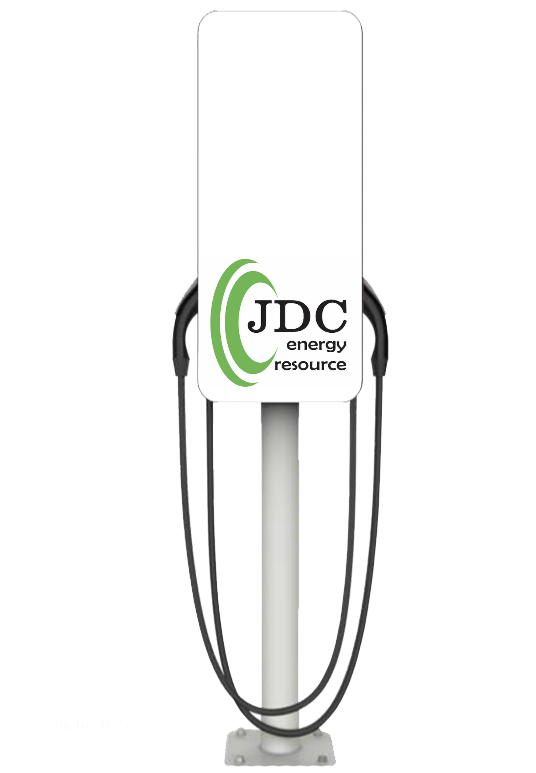 With the growing demand and push for electrical vehicle to be on the road, it's inevitable that electrical vehicle (EV) charge stations, will become more paramount. The need for electrical vehicle (EV) charging stations reduce travel anxiety, reduce the carbon footprint and give consumers the peace of mind while traveling. In the future they will be as common as gas stations. As the industry grows, it will be defined by those who are first to deliver solutions and establish consumer trust. JDC Energy Resource, LLC an authorized JuiceBar electric vehicle (EV) charging station dealer and El Paso's trusted reseller and installer for residential and commercial. We offer level 2 residential and commercial; as well as, level 3 charging stations.
EVs provide economic benefits to the state by reducing fuel costs and shifting consumption away from imported oil to more locally produced electricity sources. These fuel savings become additional disposable income that will be spent mostly in the local economy. The other benefit is that you can have your own EV charging station in your home or business. This means that homeowner can be its own independent energy provider by charging their vehicle at home, if they have a solar system. If a business owner, profit margins can be charged to consumers who may use your EV charge station and once the return on investment (ROI) is achieved future profits are just "money in the bank"
Choose between 32-,40-,48- and 80-amp chargers for fast charging that helps EVs charge up as quickly and efficiently as possible.
The Home
The home charger, the Cheetah, combines the speed and unparalleled reliability of our commercial chargers with a smart interface that will impress every EV driver. The Cheetah will be made in the USA, just like our commercial chargers.
The Cheetah will be compatible with all EV models. The home version will be available in 32, 40, and 48-amp configurations and will include dual safety relays, a smart mobile app, and a 3-year warranty. Options include an extra-long 25-foot cord and a cord retractor.
Commercial
Fast Gen 3 charger is 60-250% faster compared to most level 2 chargers.
Safe Our chargers include exclusive onboard safety relays, remote monitoring, and integrated cable management.
Reliable Our robust design ensures years of uninterrupted service, even in the harshest weather conditions.
Charging Solutions For Every Type Of Business.
JDC Energy Resource, LLC a solution to your EV charging stations needs the chargers we provide can support EV charging needs of almost any industry — from retailers to municipalities, parking facilities, multi-family homes and more. Our best-in-class customer service team has industry-specific expertise to guide your business to emobility solutions.
Superior Reliability
JDC Energy Resource, LLC supplier, manufactures its chargers using rugged materials that withstand extreme weather conditions. Our highly dependable chargers are Made in America with premium components and construction.
Safe Chargers
JDC Energy Resource, LLC supplier chargers have unique dual safety relays, patented cable management systems and an integrated internal breaker. Dual safety relays eliminate arcing, and the patented cable management system prevents cable damage and tripping.
Customized Charger Branding
If you are a business owner or the decision maker, your charging stations can be uniquely customized to any brand. This is essential to the building of a business small, medium or large.
Network Flexibility
OCPP compliant software provides network flexibility, allowing you to switch networks at any time without replacing your EV charger or its hardware.
Turnkey Installation
Our EV chargers arrive at client or the reseller's locations fully assembled, commissioned on the network of your choice and ready to install. There is no costly or complicated onsite assembly required. JDC Energy Resource, LLC also offer installation at an additional cost if requested by owner.
Made in the USA
JDC Energy Resource, LLC supplier manufacture its charging stations are made and assembled in the USA and certified to UL standards.
Faster Shipping
Manufacturing and assembling the EV charging stations in the USA gives direct control of the supply chain. Having control over the supply chain helps the shipment to be readily available within 3 weeks.
90-day Satisfaction Guarantee
We are so confident with the quality of our reliable EV chargers, we offer a 90-Day Satisfaction Guarantee on all EV charging units. As a resellers, JDC Energy Resource, LLC can return their chargers for any reason, no questions asked.
JDC Energy Resource, LLC does not own the rights to the EV charging station photograph(s).